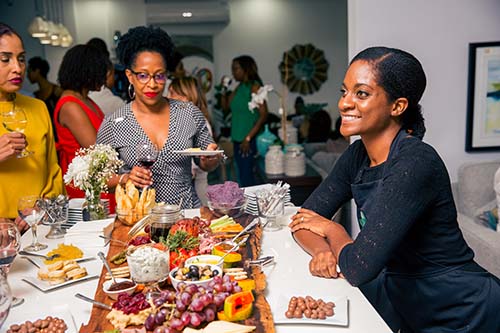 I create sensational flavours!
Jamaican cuisine infused with Indian and Asian flavors
I am a boutique caterer, which means that I create custom menus for your event based on budget and your discerning palate. I also do private dining events where I cook in person at your location so that your food does not sit on a warmer.
My catering service is customized to your event and this personalized exclusivity will cost more than mass produced, commodity type caterers.
Prices start at $50USD per person
Ready for A+ Catering?
Get In Touch